We buy gold, diamonds, and other precious metals!

Gold worth more than ever before! If you have gold, diamonds, platinum or silver laying around in your jewelry box, it is a good time to sell it for cash or trade it in on a new piece of jewelry. We pay very competitive prices and offer 20% more on gold traded in on a new purchase. Below are the current precious metal prices. Like any other commodity, you can see the past history, but the future is just a guess. Visit the link at: www.kitco.com/market/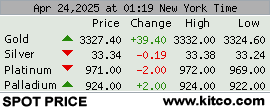 Links to some of our favorite suppliers:

The hottest new thing in jewelry (though we have had it since August 2013) is the moving pendants and earrings. We have teamed with the most innovative companies with the Rhythm of Love line. These are great designs that can be elegant (gold and single diamonds) to economical (sterling silver and clusters of diamonds). You will love these exciting designs!






One of our watch companies is Citizen. They offer the eco-drive watch, which in my opinion is a great innovation in watch technology. The watches are totally light powered. We do miss putting in batteries for our customers, though!


See their website at:www.citizenwatch.com.

Our other main watch company is Belair. We have a new line of signature watches,
"Reidsville Time Company". You can see their website at: www.beltime.com.



One of our favorite jewelry setting manufacturer's. They have a wide range of mountings and findings for all of your needs. You can even design your own engagement, cocktail or right hand ring online. Visit them at: www.stuller.com Then give us a call when you see the design you like & we discuss pricing, time table and other options!



Another one of our favorite partner jewelry manufacturing companies is Overnight Mountings for quick, reliable, quality jewelry in either finished or semi-finished state. Check out their website and let us know if you see something you like! Visit their site at: www.overnightmountings.com.





Lashbrook Designs is my favorite designer of the hot new wedding band designs in the alternative metals. The rings are made in the factory in the Salt Lake City area. They have excellent customer service except for accounting and a great warranty. To see some of the possibilities,


visit their link at: www.lashbrookdesigns.com

Our gold chains and bracelets come from the best supplier in the US. They have a lifetime replacement guarantee that I wish we had on everything we sell. Their designs are always cutting edge. Check out their website and let us know if you see something you like! They have added some nice silver designs. Leslie is now owned by quality gold. Click here to go to the Leslie Collection on the Quality Gold Website:




The link to our Facebook Page:

http://www.facebook.com/pages/jewelry.arthurs